"I have to confess that initially we were reluctant since, up until now, we always perceived storytelling as a wishy-washy superficial nicety which never really clicked with our need for a concrete output."
- Masters Candidate at TU/e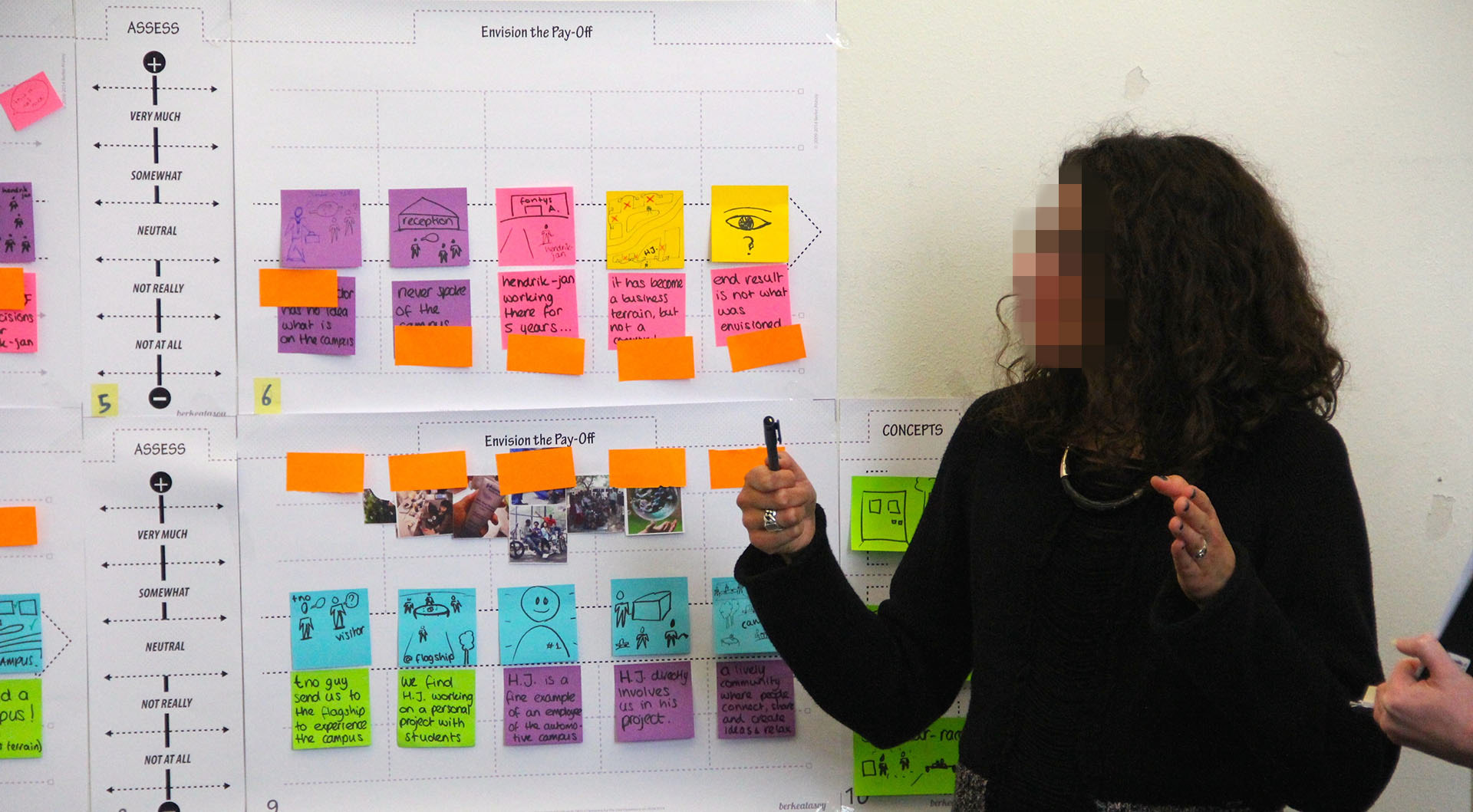 THE GOAL
This project aimed to design spatial experiences for Automotive Campus in Helmond to define the campus as a space for innovation and learning.
REQUIRED EXPERTISE
Designing for Experience, Design Facilitation
CLIENT INFO

The Automotive Campus in Helmond, is a hotspot, meeting place and a potential business location that offers an environment for learning and working, a state of the art technology and related facilities for the automotive business.
MY ROLE
Strategic Design Facilitor.